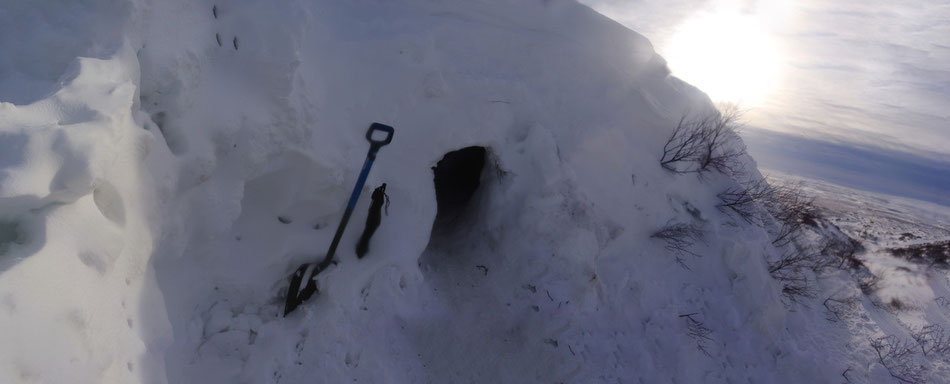 English below

Durch ein Universitätsmodul der Uni of Iceland, dem Modul "Winter Mountaineering", sind wir in einer Gruppe von ca. 25 Studenten ins Gelände bei Reykjavatn gefahren. Dort war uns die Aufgabe gestellt, eine Schneehöhle zum Übernachten zu errichten und am darauffolgenden Tag ein Lawinentraining durchzuführen (d.h., das suchen & finden von verschütteten bzw. versteckten Gegenständen im Schnee via Sonde und Sender /Empfänger).

Eine erlebnisreiche Veranstaltung in der wir definitiv für zukünftige Expeditionen viel gelernt haben. Auch die Gruppe mit Mikis und Yannis war natürlich ausschlaggebend für eine effektive zusammenarbeit beim Errichten der Höhle. Natürlich hatten wir am Ende die größte! (;

Hier geht es zu den Bildern der Exkursion.

English version

Through a lecture, which is called "Winter Mountaineering", around 25 people went out of Reykjavík next to Reykjavatn to accomplish the course "Winter Mountaineering".

The outlook of the first 'lecture' was to build a snow cave and to sleep in this one. On the next day, we've done avalanche training around in the area where we built the snow caves.

A lot of good and useful experience for future expeditions had been gained with this excursion. As well, we had a nice group with Mikkis and Yannis. And of course, the biggest cave.