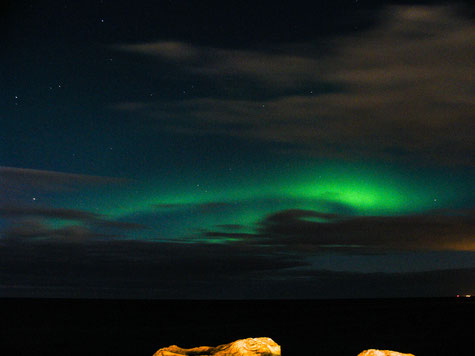 In the lat evening, I walked to the harbour to wait for some northern lights which were predicted for this day. As well, the cloud covering was not so intense this evening.
I was waiting for more than 1.5 h. And nothing happened. Even when I wanted to go home (because of our early start for the bike trip the next day, see here: The first bike trip to Þingvallatn), it started. It was very blurry and far away at the horizon in the north.
But it was cool and I was happy about every picture I took.