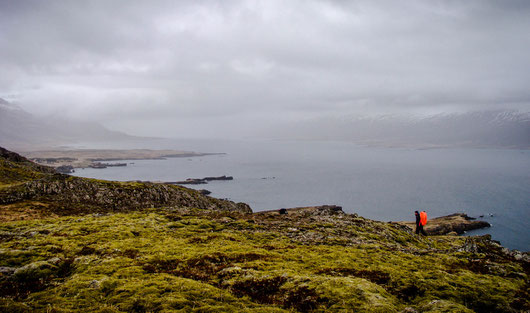 English below

Zusammen mit Laura und Johannes brachen wir am Freitag (15.05.) von Reykjavík auf und erreichten abends via Trampen den Ort Höfn. Tags darauf ging es weiter nach Djúpivogur, von wo wir zum Berg Búlandstindur aufstiegen und vor einen beeindruckenden Flusslauf campierten. Während der Wanderung sah ich die meine ersten Rentiere und später auch ein Rentierhorn. Die Wolken standen leider so tief, sodass ein Aufstieg zum Búlandstindur nicht möglich war. Am Sonntag trampten wir zurück nach Süden und entschieden uns, am Svínafellsjökull zu übernachten. Auch dort führten wir gleich links neben dem Gletscher eine Wanderung durch. Am Montag hatten wir Glück und konnten durch eine Mitfahrgelegenheit direkt nach Reykjavík zurückreisen.

Zu ein paar Impressionen geht es unter diesen Link.

Together with Laura and Johannes, I travelled from Reykjavík by hitchhiking on Friday to Höfn in the East of Iceland. The goal was, to reach the Eastfjords. We had been on Saturday in Djúpivogur and hitchhiked to Svínafellsjökull on Sunday. There, we stayed until Monday and went back again by hitch hiking to Reykjavík. On the way, I saw my first Reindeers, a Reindeer horn and experienced to sleep next to the ocean (in Höfn), in the mountain range of Búlandstindur next to a stunning river flow (close to Djúpivogur) and in front of the glacier Svínafellsjökull.