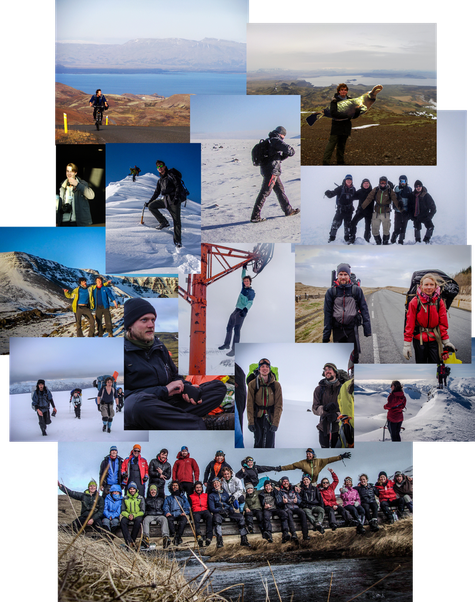 English below
1 Jahr verging wie im Fluge. Das zeigt nur, dass das Erlebte einen stets aufs Neue und vor allem intensiv geprägt hat. "Wenn man nicht merkt, wie die Zeit vergeht, dann war es wohl ein unvergleichbar gutes Lernergebnis" (nachempfunden nach Einstein).
Dieses Jahr meines Lebens war ein Jahr voller Erfahrung, Abenteuer, Entdeckungen, neuer Freunde und natürlich Spaß. Es würde wohl zu viel Zeit und Textzeilen nehmen, jedem Einzelnen hier zu danken. Bemerkenswert war jedoch, dass wir alle stets darum bemüht waren, jeden Einzelnen als jemand besonderen in unserer großen Familie wirken zu lassen. Wir alle hatten ähnliche Ziele, genossen die Zeit und halfen gegenseitig. Ich hatte eine super WG, wohl die besten Mitbewohner in meiner gesamten Studienzeit.

Besonderer Dank geht an jene Freunde, die ich im 1. Semester traf und mit denen ich tiefgründige, weitgreifende und gute Diskussionen zu haben pflegte. Auch danke für die Hilfe beim Erlernen der Ingenieursfragestellungen an der Uni.
Danke an meine Freunde während des 2. Semesters - abenteurlustige und großartige Bergsteiger. Ich lernte viel mit ihnen!
Ich denke, wir alle sollten die Zeit hier in Island nicht vergessen - denn dann vergessen wir uns auch nicht gegenseitig.

Als abschließende größere Tätigkeit während meines Erasmus Aufenthaltes steht eine Radwanderung zum Norden Islands und anschließend gen Osten an. Ein Freund aus Deutschland (Matthias) und ich wollen zusammen die Fähre am 25.06. von Seyðisfjörður nehmen, ein paar Tage auf den Färöer Inseln zubringen und Anfang Juli in Dänemark (Hirtshals) eintreffen. Übrigens, er kam per Rad bereits von Bremen nach Reykjavík gefahren-beachtenswert!
All meinen Freunden und Bekannten hier in Island wünsch ich alles gute für die Zukunft. Abschließend ein großes Dankeschön natürlich an meine Familie, das Institut an meiner Heimatuniversität und natürlich der ERASMUS+ Kommission, die es möglich gemacht haben, dass ich die Zeit hier in Island verbringen konnte.
Habts gut.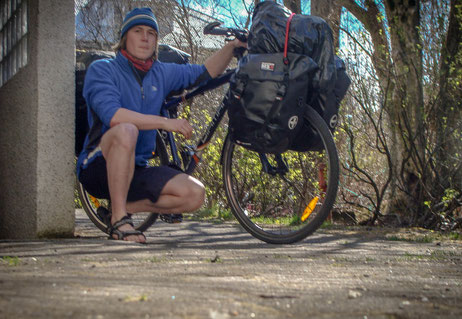 English version
1 year passed by so fast. Indicating a lot of new experiences, adventures, friends and overall a very good time in my life. I would take a too long time and words to write to say 'thank you' to each of you. But remarkable was, we all wanted to enjoy this time together, had same interests and aims and wanted to let feel everyone as someone  special in a big family. I had a kind and open minded flat with the best tenants which I ever had during my study time. Thank you to my friends, which I met during the first semester and all wise and deep discussions we had. As well to my friends which I met during the 2nd semester-great and remarkable mountaineers!
I think, we all should not forget about this time we had here in Iceland-because then we dont forget about each other.
The last big thing here in Iceland for me is a bike travel to the north and later to the east together with a friend of Germany. By the way, he already came by bike from Bremen to Reykjavík (riding on his bike-not taking a plane). We want to take the ferry at the 25.06. and stay some days on the Faroe islands. In the beginning of July, we will arrive Hirtshals in Denmark.
I wish all my friends and known people in Iceland the best for the future. Again, I thank my family, my institute at my home university and of course ERASMUS+ which made this stay possible for me. Have a good time